ethereal states
A generative banner format NFT art project

Minting Now
One place. Many universes. Countless states of being.

We are the little moments.
The memory of connection.
About
ethereal states
Ethereal States is a banner-format generative art project from Genuine Human Art, each created pixel by pixel – the building blocks that connect art and ourselves. The project is about the little moments. The memory of connection. Each place, each colour, each pixel evokes a feeling... or a memory of one.
Each generative artwork features a central focal point: a sun, a moon, a star, or more magical entities. These represent our Ethereal States. Some states are stronger, coming in greater numbers. Others more fragile and more rare. Holders of Ethereal States are connected through the project, part of the art piece itself, and connected to each other through their state – almost like families.
Created in pixel art from 18 parts, each with 20+ options. More than 360 unique assets. And countless variations – your personal piece being unique to you.
And do look out for Neruko the Cat.
Pixel by pixel. Dot by dot. Moment by Moment. Find your Ethereal State.

solar
vibrant, warm

lunar
reflective, shadowed

orbital
transient, mysterious

celestial
guiding, heavenly

crystaline
protective, magic
The Journey - Past, Present and Future

Conception
Late 2021
Ethereal States was born from an idea to bring the best of Genuine Human Art to a generative format using a landscape banner canvas. The concept: one place, many universes, countless states of being.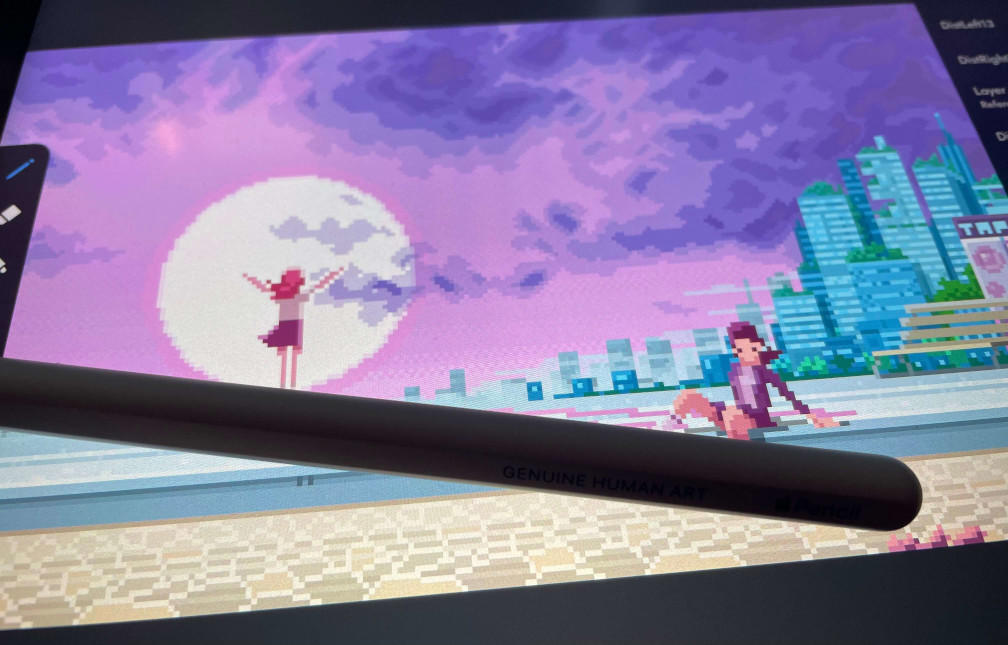 Development and Asset Creation
Early 2022
Work on the banner art assets took place over a 6 month period. The initial target of 360 assets expanded to more than 500 hand drawn pixel by pixel art assets, each polished and balanced to work beautifully together with true randomisation. Meanwhile, work on the contract and minting system was in progress to create a seamless and gas-light minting experience.

Ethereal States Launch
20th June 2022
Ethereal States launched across 3 stages: 1) Holder's mint (with extra optional trait to reward holders of Genuine Human Art), 2) Allowlist mint, 3) Public mint.
Banners were revealed in just a few days, setting up a regular reveal schedule of Mondays and Thursdays.

Changing States – character interactions
ETA: August 2022 (phase 1 of rollout)
Ethereal States banners will begin to change and evolve.
Certain character combinations in Ethereal States banners will change visually to reflect their interactions, bringing even more life to the pieces and making each banner more unique and special.
These character interactions will be rolled out in small batches affecting a small number of banners first before widening out.

Changing States – narrative flow
ETA: beginning October 2022
Continuing the Changing States, narrative events will begin to affect the appearance of certain Ethereal States banners. Some events will be small (what if your store building closes down?), others will have larger consequences for the appearance of the affected banner (those crystalline states are fragile).

Ethereal States - The Other Side
ETA: late 2022
Owners of the one of the five Portal states may want to hold on to their banners. Each portal leads somewhere. The Other Side has yet to be revealed...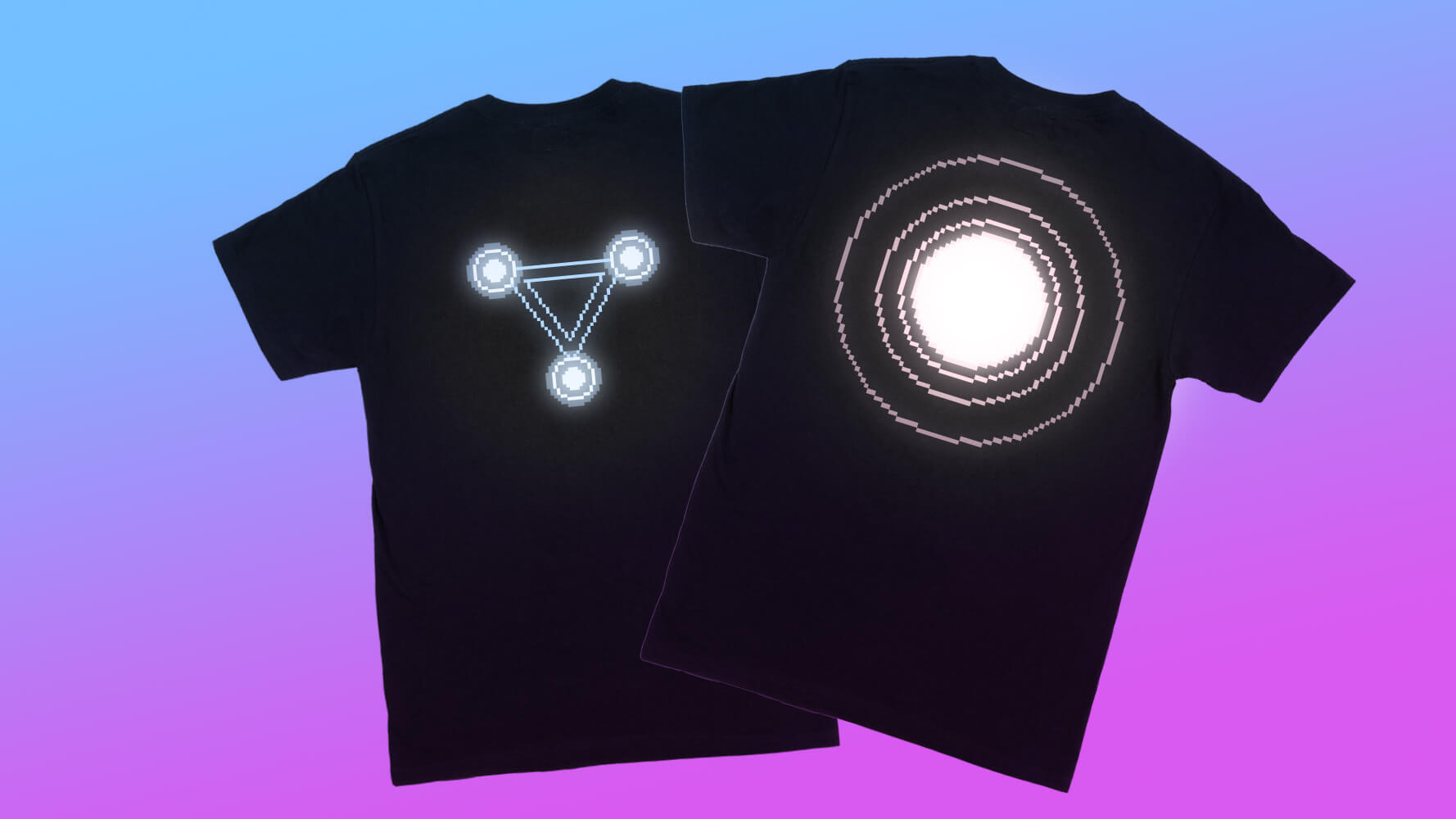 State-specific Merch (sales dependent)
ETA: late 2022/early 2023
We plan to offer a limited range of Ethereal States merch, based on each state. Hold a Lunar state piece? You get access to special Lunar-themed merch.
The Team

Genuine Human Art - Art
Genuine Human Art, Jay Tammemagi, is known for his work about emotion, human connection and its roots in a retrofuturistic vision of the world. Having created art and animation for NVDES, DJ Snake, The Midnight, GUNSHIP and more, he entered the NFT space in 2020. His collectors include Cold Blooded Shiller, Vincent VanDough, NorCal Guy, Shaun8149, Robek World, Coin Artist, Illestrater, Cybourgeoisie and many more.
And Neruko